[My pics]
These are just some pics of my car's and stuff. Maybe I will post some of me and friends, stuff like that. I dunno check back soon though. I am sorry this pic is so messed up there was soemthing wrong with the scanner I was using so there a bunch of lines in it.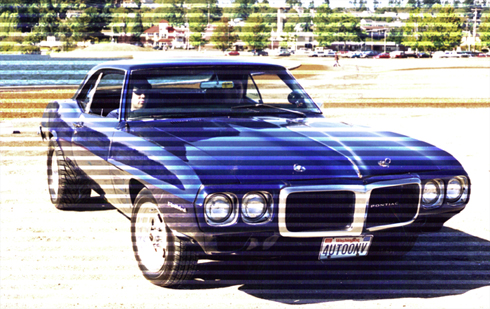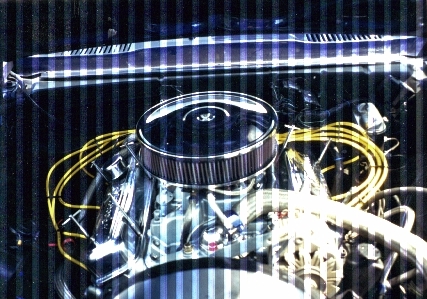 This pic of my car was taken in Olympia, Washington right by Capitol Lake, at a car show. The pic of my engine was taken at my friends house, a couple days after I got my new rims and tires. I got WELD PRO STARS (shown below) 15x8 for the rear and 15x6 for the front. For tires I have TOYO PROXES ST's in 295/50/15's in the rear and and 185/65/15's in the front. Over all I have about 11.5 inches of tread in the rear and about 6 in the front. The engine in this picture, is what is in my car now, but not for long. The engine is a .060 over 400. With TRW pistons, stock rods, stock crank. The heads are casting number 62's, with minor porting and stock size (2.11-1.77) Farrera valves. Comp Cams 1.6 roller rockers, Erson 292, .501 lift cam. Edelbrock Performer intake and reworked Q-Jet 800 carb. Other add on's are the Ram Air IV fan, MSD 6A-L, Hi performance HEI, Accel 8.8 Race Wires
The Tranny is a TH-400, with a Cheetah full manual valve body. The shifter with a B&M Pro Ratchet. It has a B&M 2700 stall converter. The custom aluminum driveline is was made by Aukeen here in Washington. The read end is a Richmond 4.11 gears, with Moesher Axles. I got a set of Lakewood traction bars to TRY to hold the tires to the ground.
All the body work, engine work, and interior were done by me. I will get more pics up ASAP. I am debating, whether or not to put my new straight out race engine in or turn this into a street sleeper. After reading the March 2000 issue of Muscle Car Review and seeing the article "The Edge" I am very very interested in the 11 second sleepers. My car currently has a best E.T. of 12.18 @ 118, but hopefully that will all change. Below is a picture of my old 350, and my Wheels.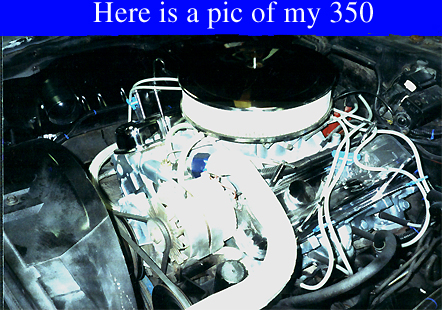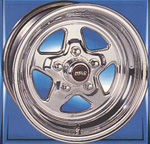 Created with - FrontPage '98
Copyright © 2000 "Rawkus Web Design" - All Rights Reserved.
Web Design Copyright © 2000 kangol - All Rights Reserved